Simple pallets, Seriously
I wouldn't drink that… (Part 3)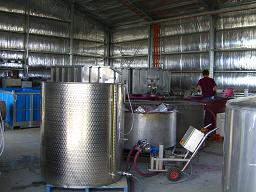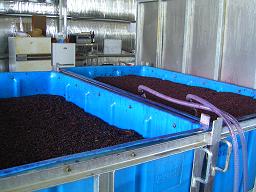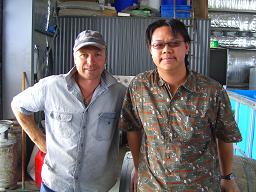 Jason Schwarz's (Schwarz Wine Co.) work site is along Biscay Rd off the Turkey Flat vineyards. As we walked into the work sheds, he was with Greg Hobbs who was there tasting through his 07 crushes. Peter Schell (Spinifex) shares the facility, and we also saw some barrels of St John's Road 07 SJR Cab Sauv. There are some vineyards around the area, shiraz and Grenache included, and Jason actually buys his Grenache off his dad who is a grower. He mentioned that 2007 was a poor year for the grenache, some vines had only 1 bunch of fruit, some none at all. With respect to the drought, I asked if they adopted any irrigation practices, but apparently their Grenache vines are not watered at all. And even if they were to irrigate, watering would have had to have started last September. We then proceeded to squeeze into the barrel shed for some tastings and I was surprised at the varieties Jason had as I was only aware of his two bottlings thus far.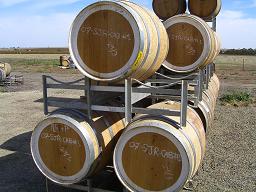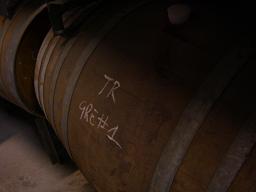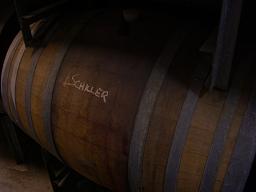 2006 Thiele Rd Grenache – Aromatic! Bit tight and acidic presently, but will be good! 94+
2006 [destination unknown] Cabernet Sauvignon – slight herbiness, good structure. 90+
2006 [destination unknown] Mouverde – exotic flavours, would be interesting if this was blended with the cab sauv.
2006 shiraz from Schiller block – good stuff, acidity slight high at the moment hence the more robust flavours across the palate.
2006 Nitchke Block Shiraz – tannic, fresh structure
Blend of 3 blocks of shiraz [destination unknown] – most exciting shiraz of the day! Fruity, straight down the palate, lovely! Would like to see this bottled on its own. 95+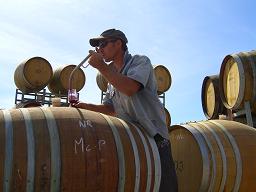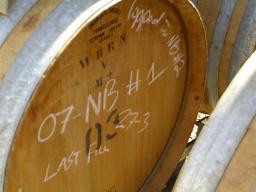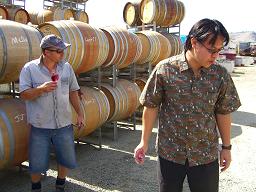 2007 grenache – raw and bland.. not a fantastic year.
2007 Nitchke Block Shiraz – tight.
2007 cabernet sauvignon – tight, more greenish than the 06.
Asked who else to visit, Peter wouldn't be available, Hobbs wouldn't entertain since his bottles were $100+, commented that he was glad two groups of journos were visiting together so he only had to open one bottle for the whole group. Suggested David Lehmann whom he was long time friends with and who was due to pick up 2.5 tonnes of Grenache. Commented he markets as David Franz because he wants to sell wine because they are good and not because he is Peter Lehmann's son.
Just before we left, Jason allowed us a sneak of the 2007 Hobbs Gregor and oh my gawd! The first thought that flashed through my mind was 'this can't be shiraz!' because the juice was so sweet! Jason mentioned that the final level was ~16? baume. Deep dark colour, great fruity joocey flavours. I'm definitely marking this down as one to following up on when it's revealed in final bottling 95+. The only draw back is that both Hobbs' shirazes are ~$130 each. Coincidentally, Hobbs has several more releases – shiraz/viognier, Semillon dessert wine, viognier dessert wine, white frontignac dessert wine and a Grenache dessert wine. I don't know the prices on these.
---
This is my site where I show off that I do in the scant abundance of spare time that I have back in my apartment. The views expressed on this page are exclusively my own, unless otherwise stated. An offence caused is regretted, and will be retracted if, after discussion, is deemed reasonable. If you want to pass any snide comments or insults, bring it on!